At RHC, we are your trustworthy building contractor source for remodeling and new construction services. Whether you need help with a residential remodel, commercial repair, or just want a set of trained eyes on your structure, we are here to help.
We pride ourselves on being detail-oriented professionals. We put our all into every project that comes our way, down to the last finishing nail.
In fact, we charge head-first into projects that many won't touch. Why? We consider ourselves the best building contractor around and stake our reputation on offering the best quality in the business. Structural deformity? Crazy roof leak? Contact us at Rolling Hills Construction when it's time to get it done right. 
Have you been told your dream project isn't possible? Have you been slighted in the past? We're the go-to brand for projects that others struggle with. No, really – complex, detailed plans is where we thrive. It's our military backgrounds and continued teamwork that makes RHC the perfect combination of skill and execution to bring even complicated plans to life. Our perfectionism only seals the deal – we do it right the first time, every time.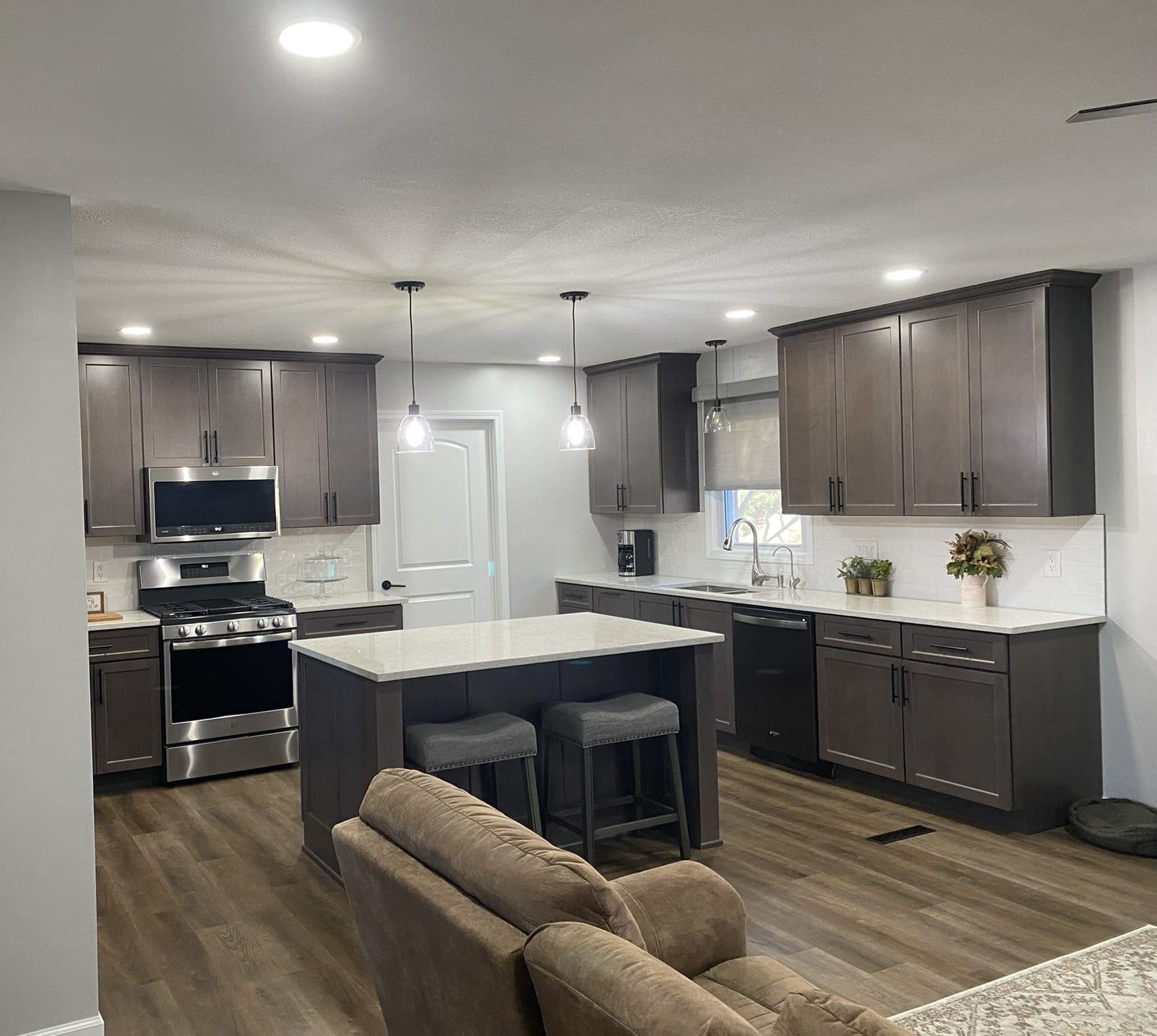 This error message is only visible to WordPress admins
There has been a problem with your Instagram Feed.
Have a Project & Looking for Help?
Contact Us for an Estimate
We also offer consultation services, giving you peace of mind about potential structural abnormalities. See something "off"? Give us a call and we'll provide the expert advice you need to move forward.
We're a veteran owned and operated construction company operating out of Junction City, Kansas. Our tight-knit crew works hard to bring your remodeling dreams to reality. Give us a call whether you have a project in mind that's big or small. 
Don't just take our word for it! Our customer reviews speak for themselves — take a look at what past clients have to say about working with us.
Let me tell you...being a veteran, I was especially excited to have these two multi talented, extremely professional young men complete, and oversee multiple tasks on my property. I originally inquired about my roof. I received a response immediately. After rapid deployment of their highly skilled team, I would soon find out that theses two Army veterans were the leaders of a platoon capable of repairing residential and commercial buildings from top to bottom. It was wonderful to have my whole project completed by one company. If you want the job done right and in a timely manner, look no further than Rolling Hills Construction. Hooah!!!!
Rolling Hills did an excellent job building our new privacy fence! The builders were nice and friendly and they were quick to respond to our emails and questions.
Rolling Hills Construction installed three doors (sliding glass door, entry door and garage rollup door). All installation was done with care and attention to detail. At completion the job site was cleaned up and all trash removed. Both crews were professional and wonderful to work with. I recommend Rolling Hills Construction for your next remodel. I could not have asked for a better experience.
These guys are the best! Being military you never get around to the home necessities you need to do, so glad that i was able to find these guys. Definitely helps they are prior service and understand the struggle! Highly recommend these guys!
We had 2 decks rebuilt and a wall repaired when internal damage was discovered and we are so glad we had Rolling Hills Construction on the job! They are friendly, hard-working professionals and are very responsive! All questions/requests were responded to within 24 hours and often within the hour! We were immediately told when unexpected issues were discovered and they worked with our requests to make changes. They were always there when they said they would be! We will be calling them again for future projects. Thanks guys!!!!
I recently had rolling hills construction repair my roof that was damaged by storms and heavy winds. I reached out and got an immediate response. I received a quote and I was pleased with the price. I had them start immediately. I was very pleased with the results and I feel like I got more than I paid for. The level of professionalism is second to none, and the quality of work that they did on the repair puts them in a class above the rest. I am so glad I chose Rolling Hills Construction for my roof repair and I will definitely use them in the future. If you want the job done right the first time, on time, and without breaking the bank, Go with Rolling Hills Construction. You'll be glad you did.